Revenue Operation System
for sales and customer success
Predictive intelligence and automation platform that brings the sales, marketing, and success teams together to hit their goals and grow faster.
Build with best practices from most innovative companies




Start building ML models and deploy them in production in minutes.
Use AI-superpower in your revenue operations.
Seamless Connectivity within hours not weeks
Use any of our 120+ connectors to connect data from you ERP, CRM, Support and Databases. Quickly connect to Salesforce, ServiceNow, HubSpot, Pendo, Zendesk, Slack, Microsoft Excel, Snowflake, Mixpanel, Microsoft Dynamics, and many others.
Clean and enrich your data
Use build-in data cleaning features to filter signal from the noise. Enrich your dataset with Firmographic, Technographic and Intent data on 30m+ companies and 200m+ global contacts.
Segment and prospect with data enriched with databases like Apollo, ZoomInfo, Clearbit and many others.
Pick a use-case template and train your model
Leverage pre-build AI model templates or create custom models without the need for data scientists or code.
Utilize AI for your specific needs such as Lead Scoring, Customer Segmentation, Customer Health Scoring, Deal Scoring, Upselling and Cross-selling Predictions, Product-Led Sales, or any other unique case, and start training AI models automatically.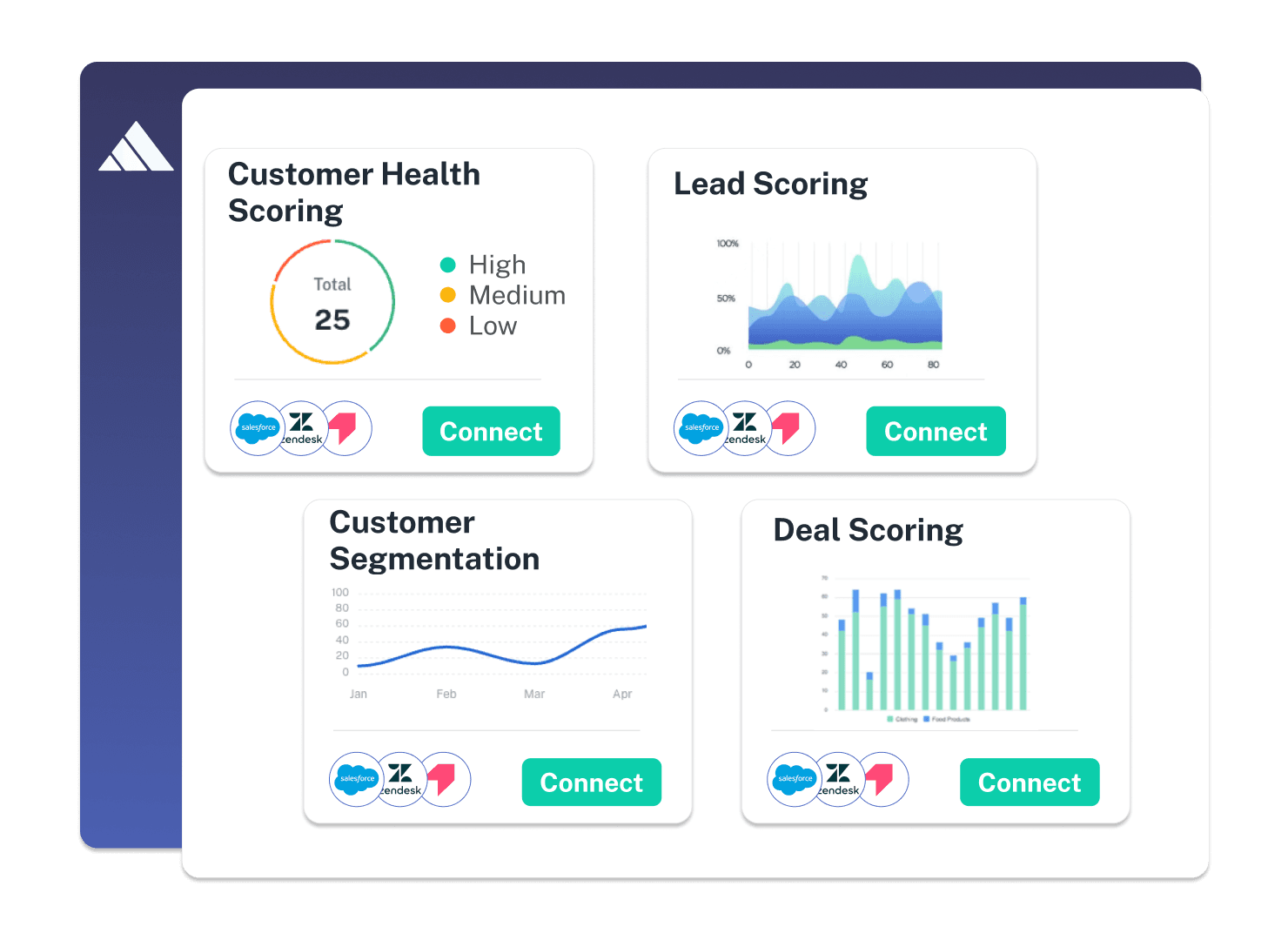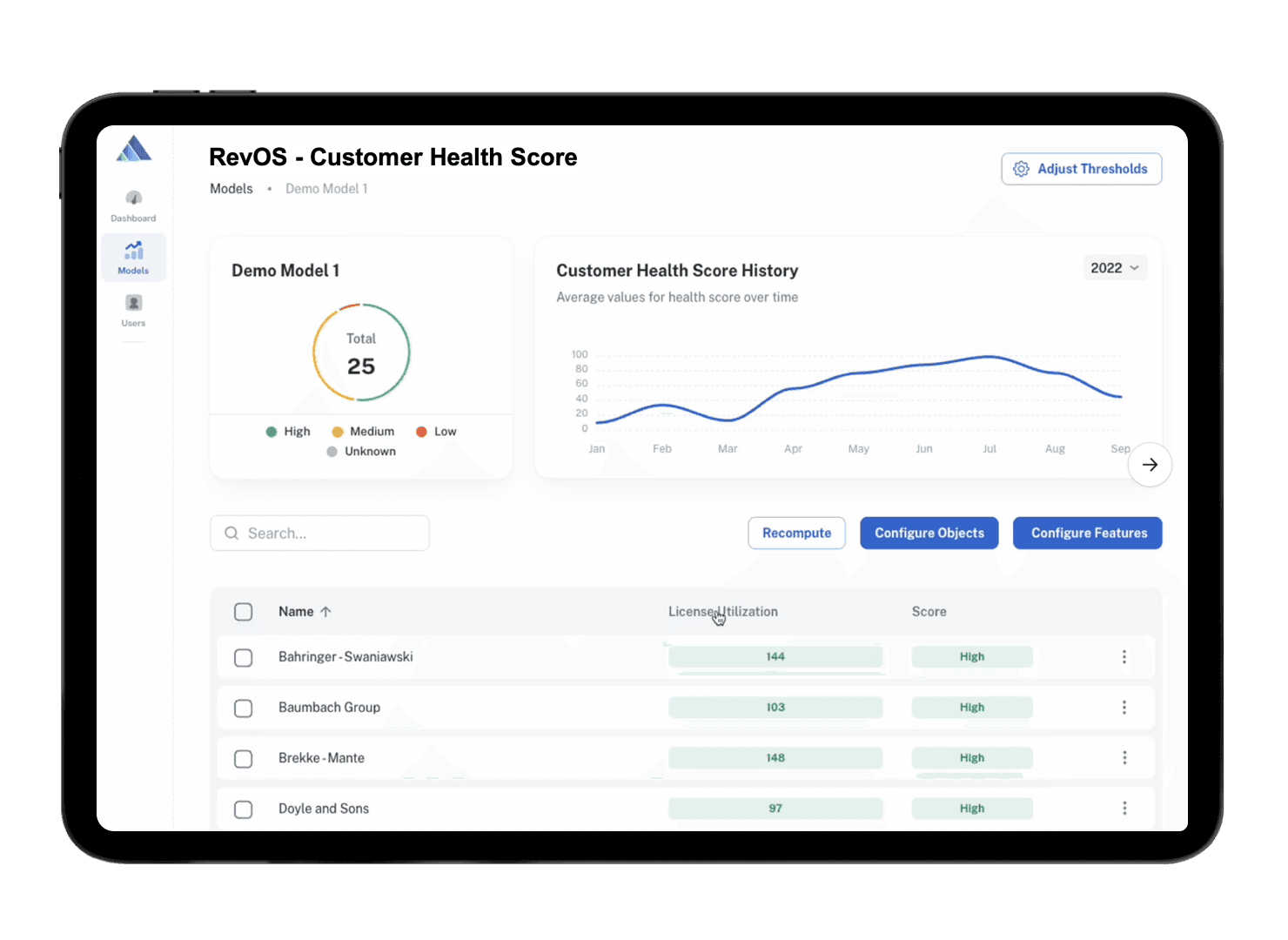 Use model results to improve speed and efficiency
Activate predictive insights for data-driven decisions in your CRM, ERP and Marketing systems.
Use model results to drive sales and support interactions and targeted upsell and cross-sell opportunities. Reduce churn and increase retention with proactive customer experience. Align marketing and sales on common ICP criteria that make sense.
Maximize your organization's revenue potential with RevOS
Use the power of AI to aligns revenue teams and optimizes the commercial architecture
Faster Growth

19%

Higher NRR

18%

Higher Pipeline Velocity

25%

Less Chrun

50%
Frequently asked questions
Ready to optimize your revenue operations?
Unlock the secrets to unleash your customer-facing team's superpowers.
Recent publications
Latest publications and case studies from our blog